Hi all, how do l actually convert a .d88 file to .HFE format that my emulator can actually read? I have a gotek flashed with HXC firmware in a Original PC8801. the emulator is mounted in a PC80S31
---
---
I have that installed, but none of them can read the image or change the image type unless l am missing something. is there a guide to help me?
---
---
ok, so when i try to get the system to boot from the image it tries for 2 seconds, the led on the emulator changes from "000" to "---" to "000" in a half a second and then it changes to the second drive. i can make it switch back to the emulator, but it fails to bot from the image
---
please share both d88 and hfe images.
---
---
The images look fine. You have probably an hardware issue : bad jumper configuration, damaged ribbon, bad usb stick ?
What is the gotek green LED state ?
---
Sorry for the delay, the light when the cable is connected is dim on, without cable connected the light is off
---
SO I have looked online and found the same floppy drive unit that I have that has a HXC Floppy emulator working in it. Is there anything special that I need to do to make it work? is it a straight thru wire adapter or do I need to change the wiring around?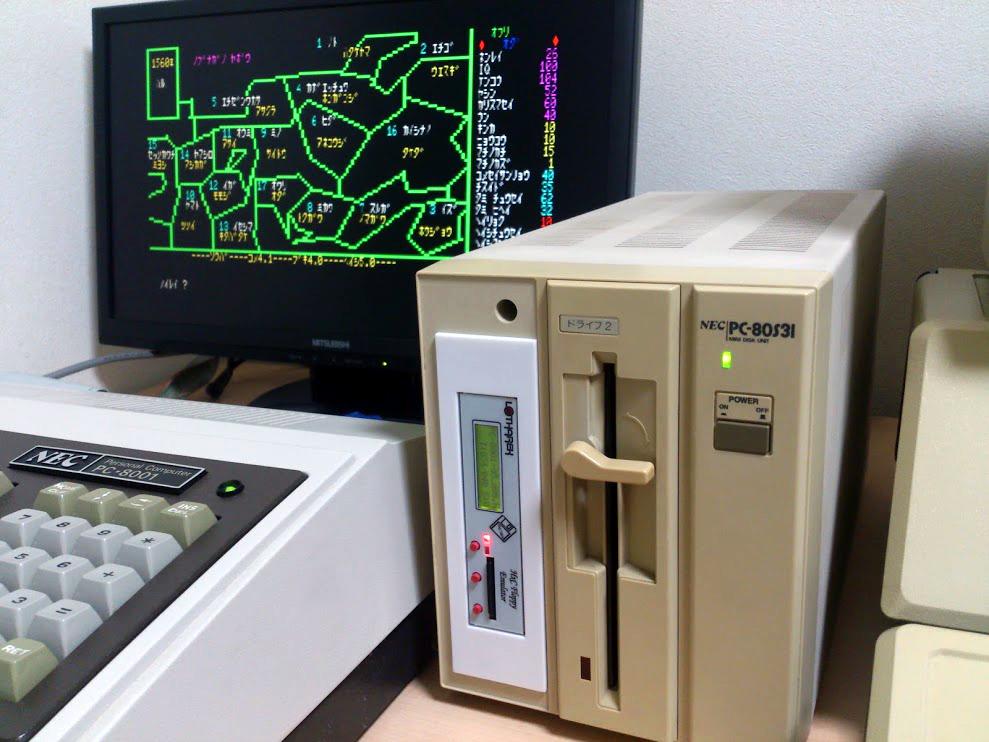 ---
I still recommend using the built-in floppy drive of the model after pc8801fh instead of the external floppy drive, and then use 3.5 "to5.25 '' adapter (sold on eBay) can be converted and used. My own pc8801fh is no problem.
---