Last night, during my night shift in Cremona Hospital (I live in Italy), I performed random searches on google... and the old Spectrum addiction returned!!!!
I am very interested in Lotharek's HxC floppy emulator so, before buying it, I have some question for you, dear helpful friends, to answer:
1) I would like to connect HxC to a Spectrum +3 using the cable to the right:
(link:
http://cgi.ebay.it/ws/eBayISAPI.dll?Vie ... NA:IT:3160
)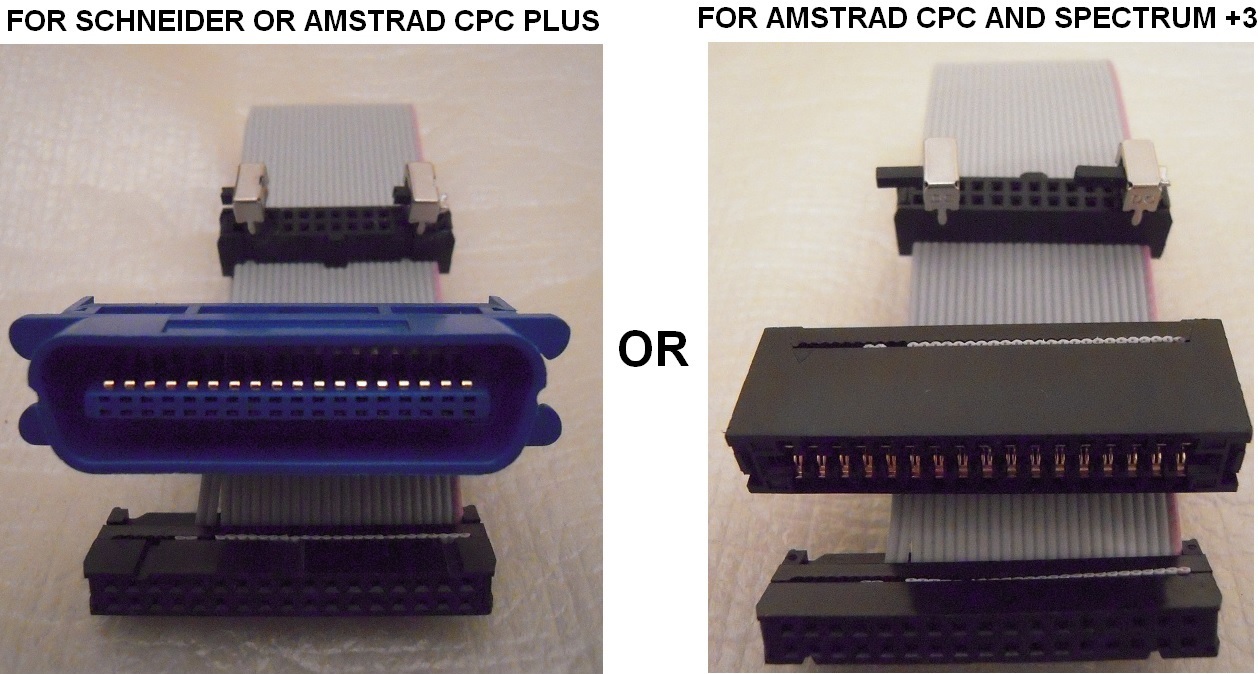 Will it work according to you?
2) I would like to use an old HTPC case in order to house HxC hardware (in this way I can concentrate all the cables in one box)... but I am not sure about form factor. There are two item I should use: SD SCZIF Floppy Emulator SLIM - ZIF Connector - CASED (
http://lotharek.pl/product.php?pid=117
) and SD FB Floppy Drive Emulator - BLACK CASE (
http://lotharek.pl/product.php?pid=121
). Are they equivalent?
I prefer to install slim Hxc floppy emulator, but I cannot find an adapter for standard 3,5" PC bays... please, can you help me?
3) Internet Documentation is not clear: can I use the above cable with a + 2A 128 Spectrum? Does the +2A model need to replace original Sinclair/Amstrad chips with +3E chips?
4) ... and above all, do you know where to buy a 128 +3 Spectrum (I already own a 128 +2 Gray model and I know eBay)?
Many thanks in advance, more questions will follow... I warn you
Sergio